MODULAR SYSTEM FOR HEAVY-DUTY AND INDUSTRIAL APPLICATION
CENTUM® Is the ideal solution for pipeline and plant engineering. Heavy loads will be intercepted safely and reliable, e.g. for large pipe diameters.

With a few components and a clear and simple bolting system, CENTUM® offers decisive advantages against conventional, welded steel structures.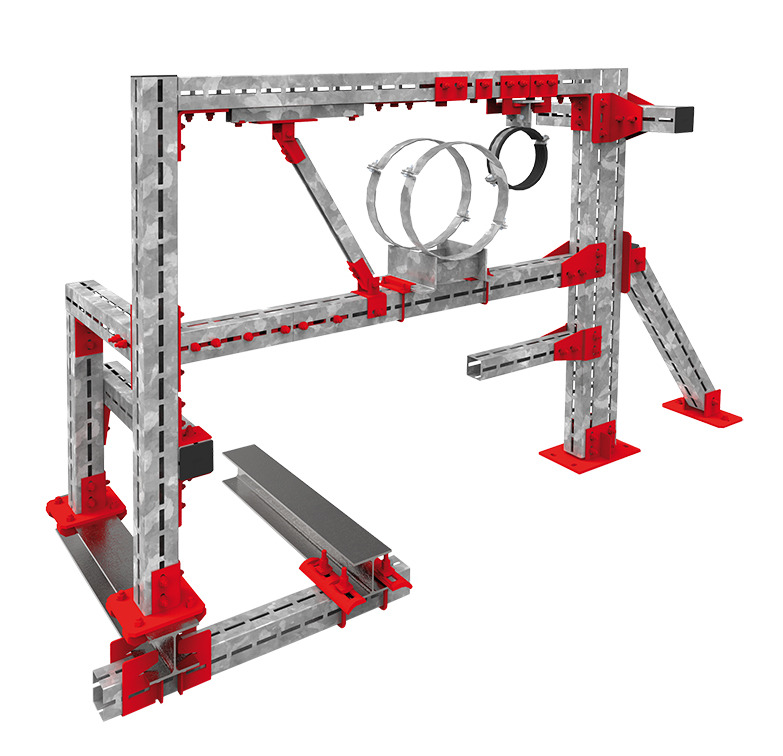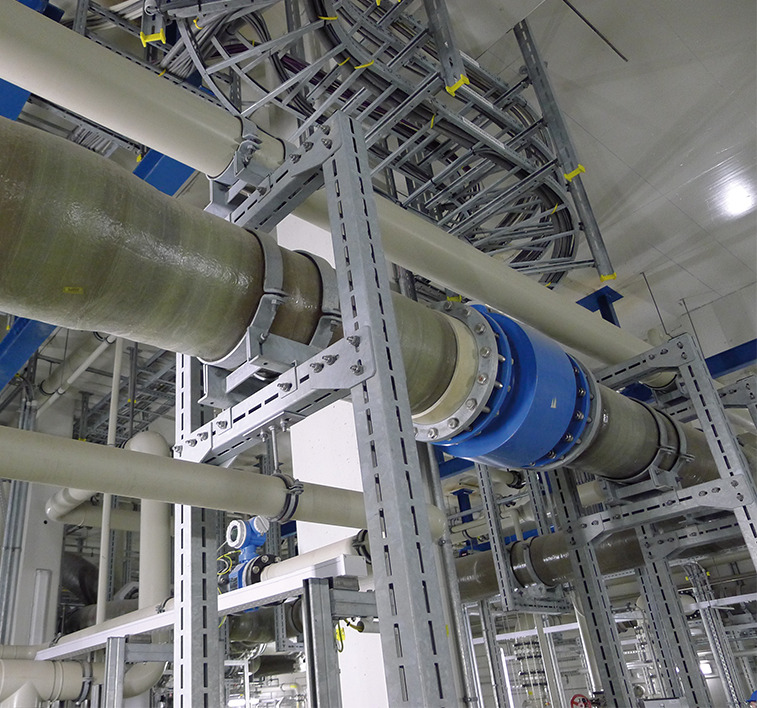 short assembly time
step less positioning of mounting parts
form-closed screw connection with maximum permissible load acceptance of 10 kN per bolting
any time removal
adaptation possibilities for MEFA mounting systems
almost all components are hot-dip galvanized or have a special zinc nickel coating
a closed profile geometry ensures for a highest torsional stiffness
thought-out attachments enable a upper limit of design variants
all CENTUM® profiles are quality-assured in accordance with RAL-GZ 655-C and meet the requirements of DIN EN 1090
CENTUM® 
T-LOCK HEAD TOOTHED
Use our quality-assured CENTUM® T-lock head for fast and safe fixing of CENTUM® components.

Advantages at a glance:
high-strength patented CENTUM® screw connection
shape-fitting connection instead of force-fitting: locking blades press into the profile and the component to be connected when tightened
high security against movement
max. load capacity up to 10 kN per screw connection
zinc-nickel coated
visual control of correct positioning
With our video we show you the different work steps and specifications for a successful assembly.
MEFA StatiCAL CENTUM® 
MEFA StatiCAL CENTUM® is a static calculation software for all technical building equipment suppliers (HVAC) and plant engineers. It offers you a helpful addition to the planning of fixing situations on the building. The program includes the entire range of CENTUM® profiles.
For the selected profiles, the percentage utilization of the maximum permissible stress and displacement are given. Likewise, the maximum bending moment and the maximum displacement for the selected load case. The permissible values for the used profiles are also listed.
The program creates an audit-proof calculation report in a transparent way and enables the report to be added to your documentation.
MEFA StatiCAL CENTUM® offers the following languages: Danish, German, English, Italian, Latvian, Dutch, Polish and Hungarian. As soon as you open the program in the browser, the stored language (national browser language) is automatically selected. If the national language is not covered by our language library, English will be selected. The language can be changed later using the drop-down list.
The program does not require a local installation. To use it, you just have to start the program in your internet browser (preferably Google Chrome):
CENTUM® products