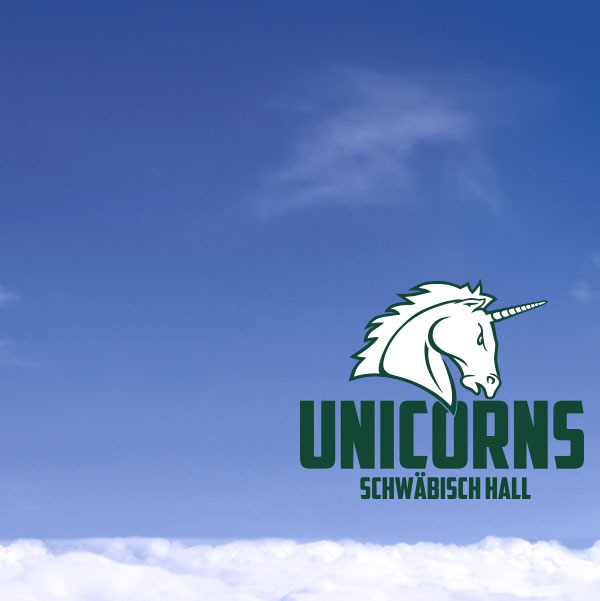 UNICORNS
A department of a local sports club. Over 500 members, plus over 600 members in the sponsoring association. A place to go for the best players from Germany, Europe and the USA. German champion for the fifth time. In the 2023 season, a total of six teams will start for the Schwäbisch Hall Unicorns.

Photos: Manfred Löffler
And how does that fit together now?
Sports sponsoring has always played a major role at MEFA. For years, we have supported local clubs such as the TSV Kupferzell, the Kunstturnvereinigung Hohenlohe e.V. and individual sports events such as the Kupferzeller Kärwe-Lauf, the Rats-Run and the participation of our employees in the ebm pabst Marathon.

What is always important to us is the connection to the region and the values of the clubs. Supporting any club anywhere in Germany is out of the question for our two managing directors, Martin Schneider and Alexander Schmidt. In times of shortage of skilled workers, unfilled apprenticeship positions and in a region with strong industry, MEFA is of course constantly looking for new opportunities to present itself and to increase the awareness of the company. In this context, sports sponsoring was also discussed anew and the possibilities in the region were scrutinized.

It quickly became apparent that we would find teams in the immediate vicinity that had a wide reach and could make a big name for themselves, even if in actual marginal sports. The American football team from Schwäbisch Hall is definitely a must in this context.

From the very first meeting with the person responsible for sponsorship, Alexander Koppenhöfer, it was clear that the Unicorns are people like us. And that is even stated in the guiding principles:

Familiar - Progressive - Unique - Consistent.

Guiding principles that also fit MEFA. In addition to the sporting development that the Unicorns have undergone in their club history, the Academy founded in 2017 was of particular interest to us. A cooperation between the Michelbach Protestant School Center and the Schwäbisch Hall Unicorns based on the American high school model. A unique training opportunity for young talents to be supported both scholastically and athletically. All with the goal of becoming one of the best football players in Germany.

A combination that in our eyes is worth supporting and one that we are proud to be a part of as a premium partner starting this season.

We look forward to a successful 2023 Unicorns season and numerous young talents who can prove themselves - athletically, academically and personally.