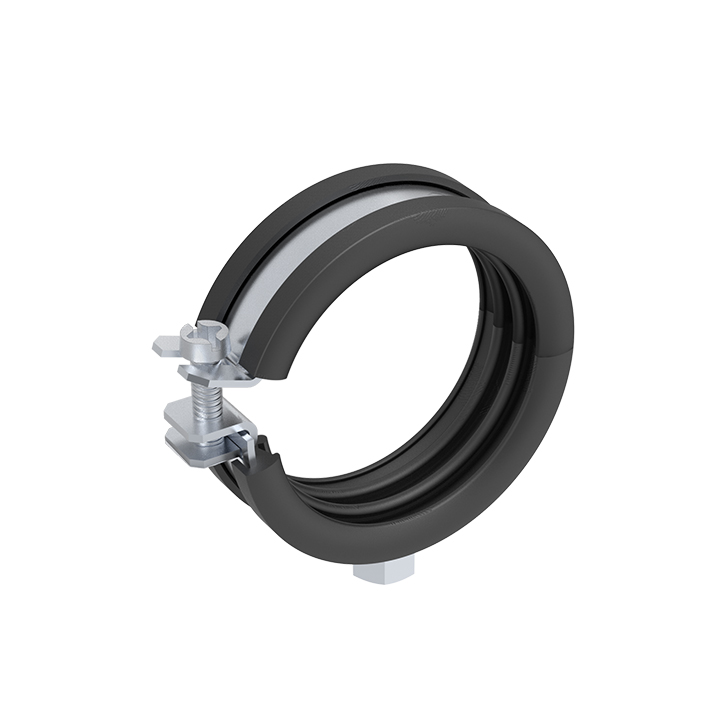 For small pipe diameters from 6 mm
The advantages at a glance:
Particularly user-friendly in individual assembly
No tool change necessary due to the same drive as for the hanger bolt
Uniform power transmission with low pressing force
Now even more practice-oriented
We are now making our portfolio of pipe clamps for small pipe diameters from 6 mm even more practice-oriented: our Sigma pipe clamps with safety quick-closure now have a TX drive. This screw head is identical to that of the corresponding hanger bolt, which saves the HVAC Craftsman having to change tools when working with the Sigma pipe clamp. In addition, the inner star profile ensures optimum power transmission at all times with a low pressure force and a correspondingly lower risk of slipping during installation. In addition, the TX screw of the Sigma pipe clamp has a flat slot in case no Torx bit is available.
When installing pipes for cold and hot water lines, every hand grip counts, especially when working in smaller teams, e.g. single pipe installation in one-family houses. This application scenario was the reason for the update of our Sigma pipe clamps, which have been awarded with the RAL quality mark.
The Sigma pipe clamp has a clamping range of 6 to 60 mm. It is one-part and can be fixed with one hand thanks to the safety quick-closure. The Torx screw with its good guidance further optimizes one-handed installation. The 3 mm thick insert for sound insulation according to DIN 4109 is made of black EPDM, a synthetic rubber, and the connection to the hanger bolt has an M8 internal thread. The permissible load is 0.6 kN and the permissible temperature range is from -35 up to +100 °C.
Do you have any questions or are you interested in our Sigma pipe clamps? We will be happy to advise you.
You can reach us by e-mail at info@mefa.de.
Product overview: Sigma pipe clamp