MODULAR SYSTEM FOR HEAVY-DUTY AND INDUSTRIAL APPLICATION
CENTUM® Is the ideal solution for pipeline and plant engineering. Heavy loads will be intercepted safely and reliable, e.g. for large pipe diameters.

With a few components and a clear and simple bolting system, CENTUM® offers decisive advantages against conventional, welded steel structures.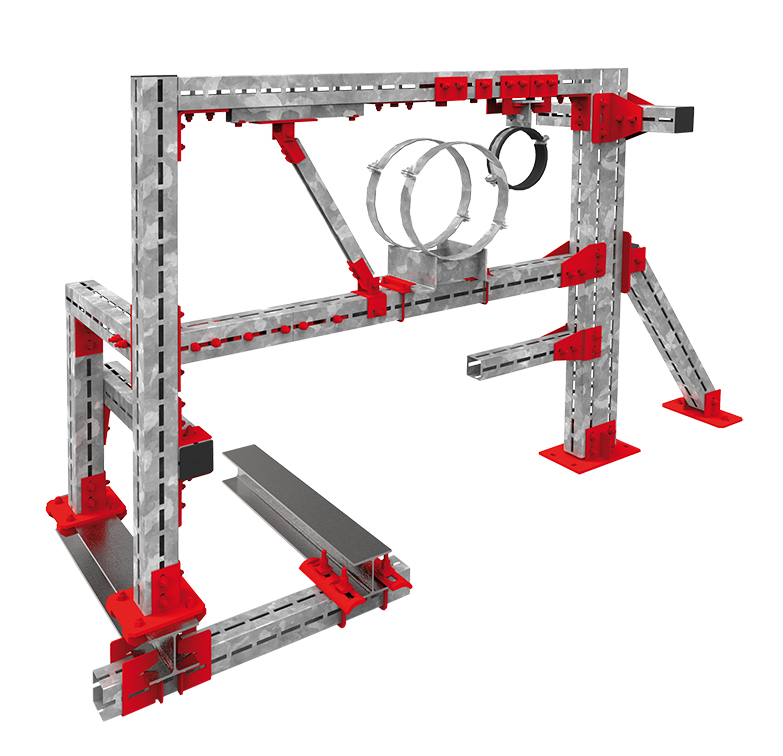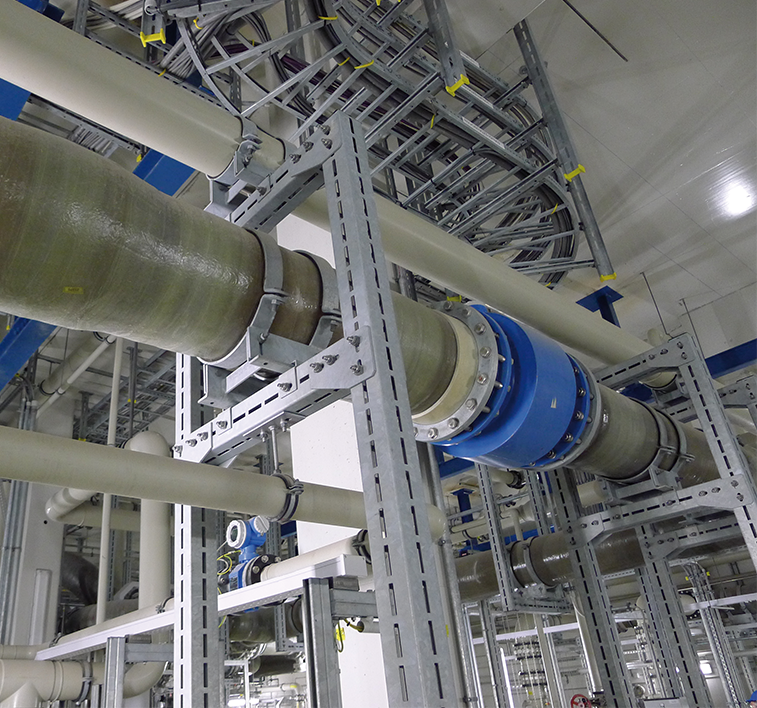 short assembly time
step less positioning of mounting parts
form-closed screw connection with maximum permissible load acceptance of 10 kN per bolting
any time removal
adaptation possibilities for MEFA mounting systems
almost all components are hot-dip galvanized or have a special zinc nickel coating
a closed profile geometry ensures for a highest torsional stiffness
thought-out attachments enable a upper limit of design variants
all CENTUM® profiles are quality-assured in accordance with RAL-GZ 655-C and meet the requirements of DIN EN 1090
CENTUM® 
T-LOCK HEAD TOOTHED
Use our quality-assured CENTUM® T-lock head for fast and safe fixing of CENTUM® components.

Advantages at a glance:
high-strength patented CENTUM® screw connection
shape-fitting connection instead of force-fitting: locking blades press into the profile and the component to be connected when tightened
high security against movement
max. load capacity up to 10 kN per screw connection
zinc-nickel coated
visual control of correct positioning
With our video we show you the different work steps and specifications for a successful assembly.
CENTUM® products